SCORE Legends!
| Rod Hall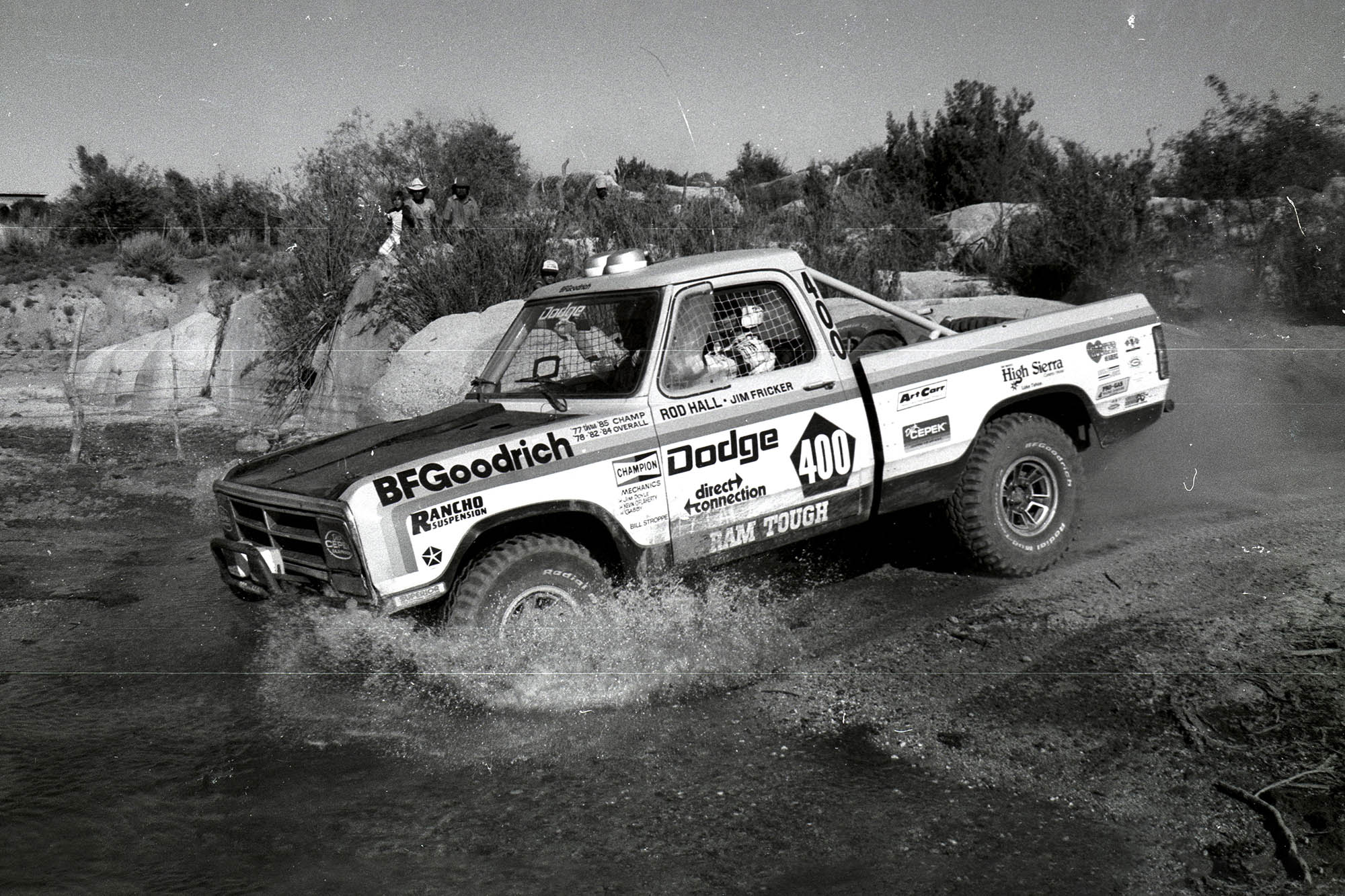 Photo Kris Pallesen/Centerline Images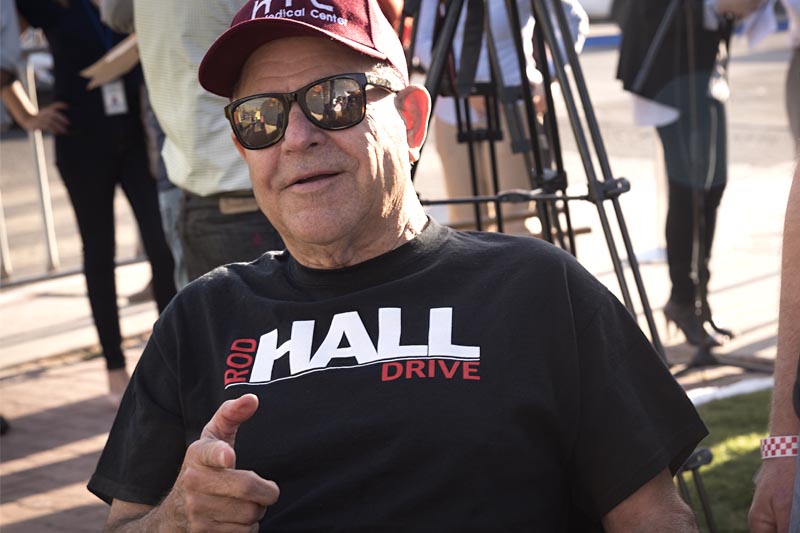 Photo by Jack Wright/nMedia3.com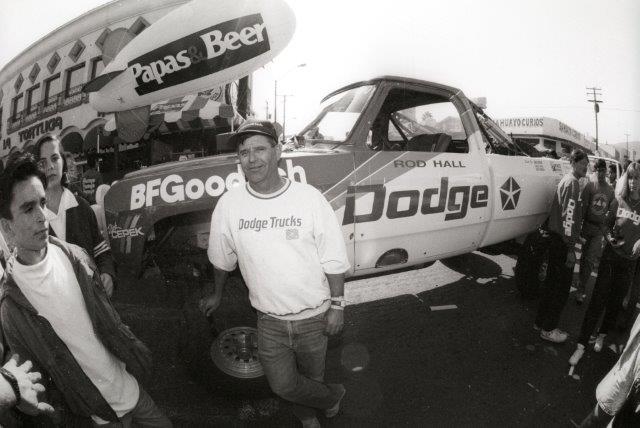 Rod Hall
The Legendary Class Champion
By Dan Sanchez / Action photo Kris Palleson/Centerline Images. Portrait by Jack Wright/nMedia3.com
Excerpted from SCORE's "Racing Into History - Vol.1 & Vol. 2"
Earning a record setting 18 Class victories in the SCORE Baja 500 are only a few of the many accomplishments Rod Hall has made over his career. He competed in more than 180 off-road racing events in his lifetime and was also at the very first NORRA Mexican 1000 Off-Road race in 1967. He won the Baja 1000 overall in 1969 in a Stoppe Bronco with Jim Fricker, which began his love for Baja racing. Hall was best known as the guy who could race and win on a tight budget, making him a hero and an inspiration to many in the sport. His savvy for winning made him one of the sport's early icons. But according to his family, fans, and racing friends, Hall was a generous person who wanted more than anything to give back to the sport he loved.
Late in his career, Hall reignited the Off-Road Motorsports Hall Of Fame, and asked industry friends to help run the organization which continues today and now includes 93 inductees of which he is a member. Hall passed away in 2019 from Progressive Supranuclear Palsy, but with the help of his son Chad and the members of his family and friends, he managed to compete in all 50 SCORE Baja 1000 races, adding one last motorsports record that won't soon be beat.
SCORE Baja 1000 & 500 50th Anniversary Books!
New books celebrating the SCORE Baja 1000 & 500 50th Anniversary. Racing into History Volumes 1 & 2
Pictorial Celebrations of Both Races
Capturing the Historic 50th Anniversary race weeks from set-up to the finish line.
Massive 416 page & 432 page Commemorative Hardbound Books listing all entrants and finishers.
Race History highlights of the SCORE Legends.
Historic Vehicle Overview.
Historical Reference with SCORE Baja 1000 & 500 statistics for the past 50 years.