SCORE Feature Stories
| presented by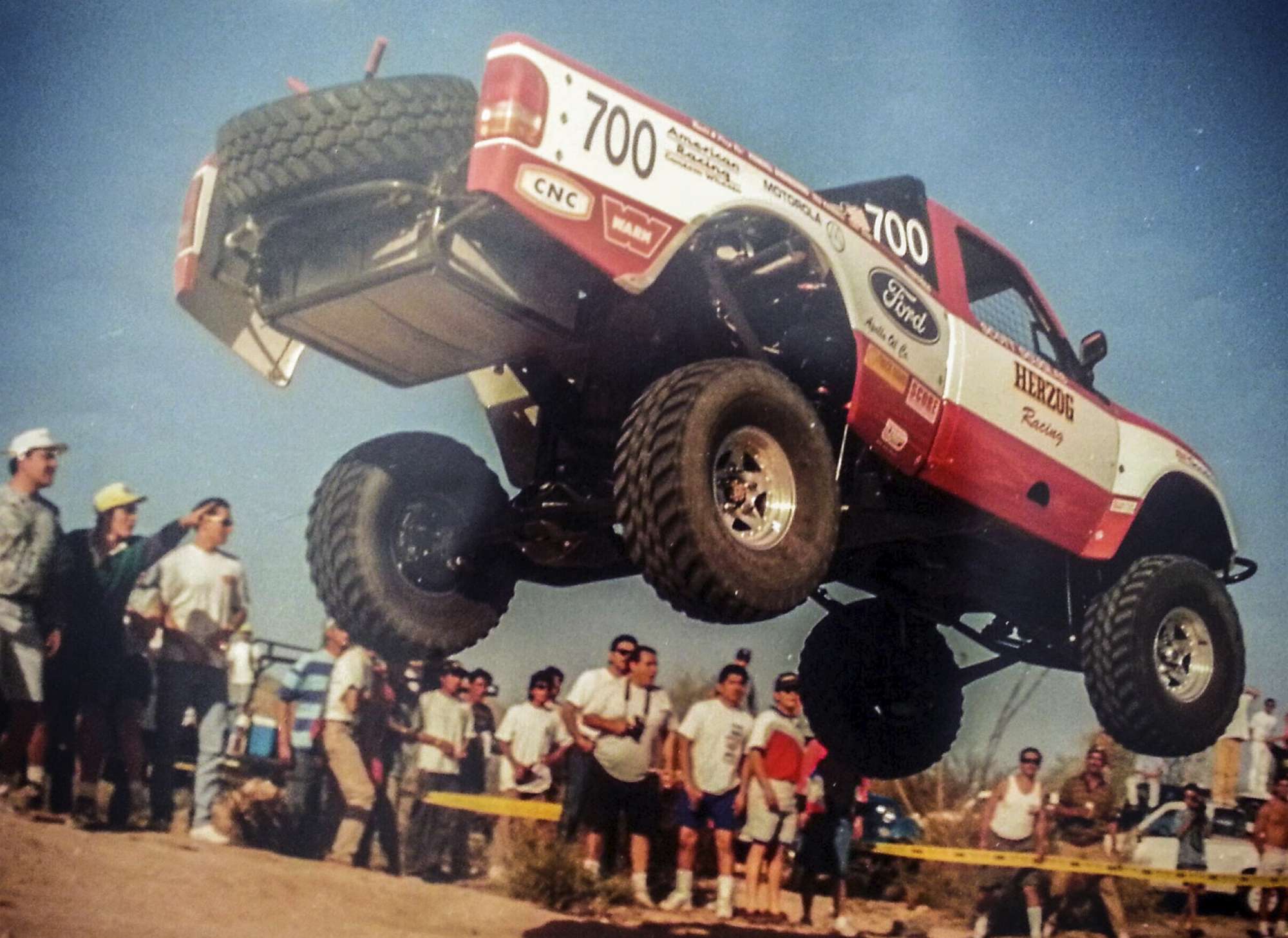 "The truck was built by Ted Kendall and it was a fantastic truck to race," recalls Douglas. "We never got out of the truck during that SCORE San Felipe 250 race, and for us, it was a very fast and short sprint race."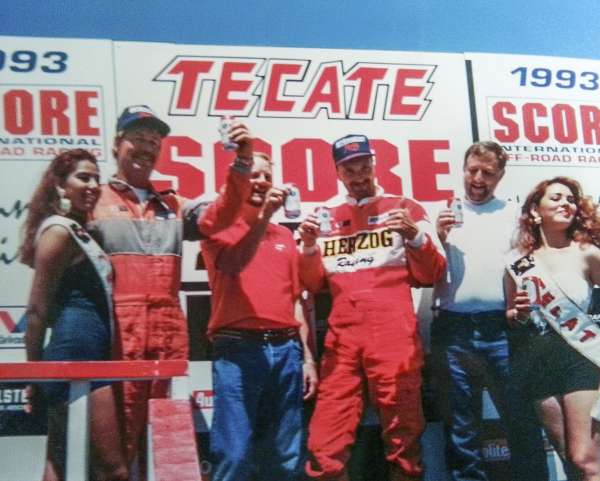 Scott Douglas (center) with Dave Mason (far left) and Randy Herzog (left), Stan Herzog (right), celebrating the 1993 Score San Felipe 250 overall win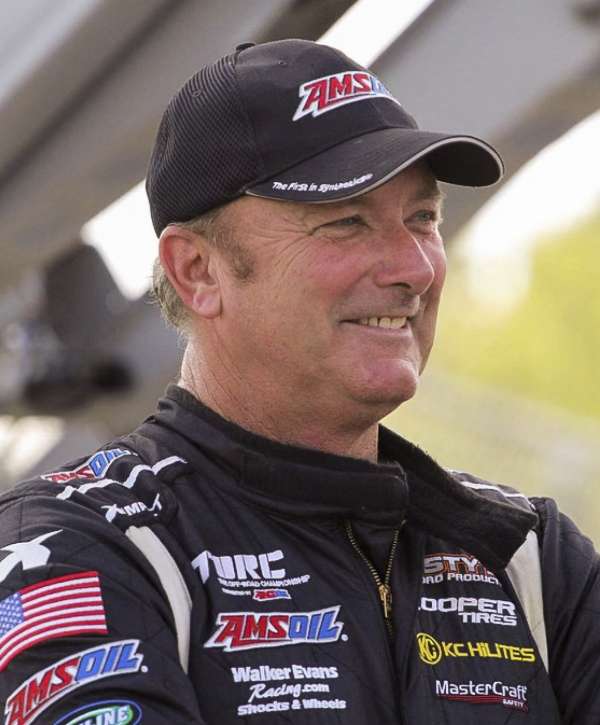 DAY OF THE RANGER
SCOTT DOUGLAS MAKES HISTORY WINNING OVERALL IN A CLASS 7 FORD
BY DAN SANCHEZ / PHOTOS COURTESY SCOTT DOUGLAS
The 1993 SCORE San Felipe 250 will be one that may never be repeated again but is a race that many remember when a Class 7 Ford Ranger from Herzog  Racing, won the race Overall with Scott Douglas behind the wheel. "That truck was amazing and ahead of its time," said Douglas, who had also won every race in his class that season. "The truck was built by Ted Kendall and it was a fantastic truck to race," recalls Douglas. "We never got out of the truck during that SCORE San Felipe 250 race, and for us, it was a very fast and short sprint race."
Douglas was originally from San Diego, California, and had raced motorcycles since he was 14 years old. At that early age, he won many races and championships until he turned 18 and began focusing on work. "I wanted to step away from motos for a while and it wasn't until my brother bought a Class 8 truck that we decided to get back into off-road racing and take on the1980 SCORE Baja 500. We finished fifth in class," said Douglas.
With a renewed fire for desert racing, Douglas went on to race the SCORE Baja 1000 in 1986, winning in Class 7s, and winning it again in 1987 with Chuck Johnson. Douglas almost won the SCORE Class 7s Championship in 1989 but lost to Rob MacCachren. Nevertheless, this caught the attention of Walker Evans, and Douglas went on to drive for him and made a career of it, driving both short-course races and in the desert. "We won three different championships and later, I drove for Herzog Motorsports. That's when we built the Class 7 Unlimited Ford Ranger that I won the SCORE San Felipe 250 Overall with Dave Mason Sr.," said Douglas. 
This 2023 King Shocks SCORE San Felipe 250 Presented by Baja Vida Snacks, is the 30-year anniversary of that amazing overall win. "The experience in Baja helped me in my short-course racing career, and the concentration needed for short-course racing helped in my Baja racing career," said Douglas.